Frome Drama Committee is delighted to announce the Spring '24 Production-
Ian Hislop and Nick Newman's hilarious comedy…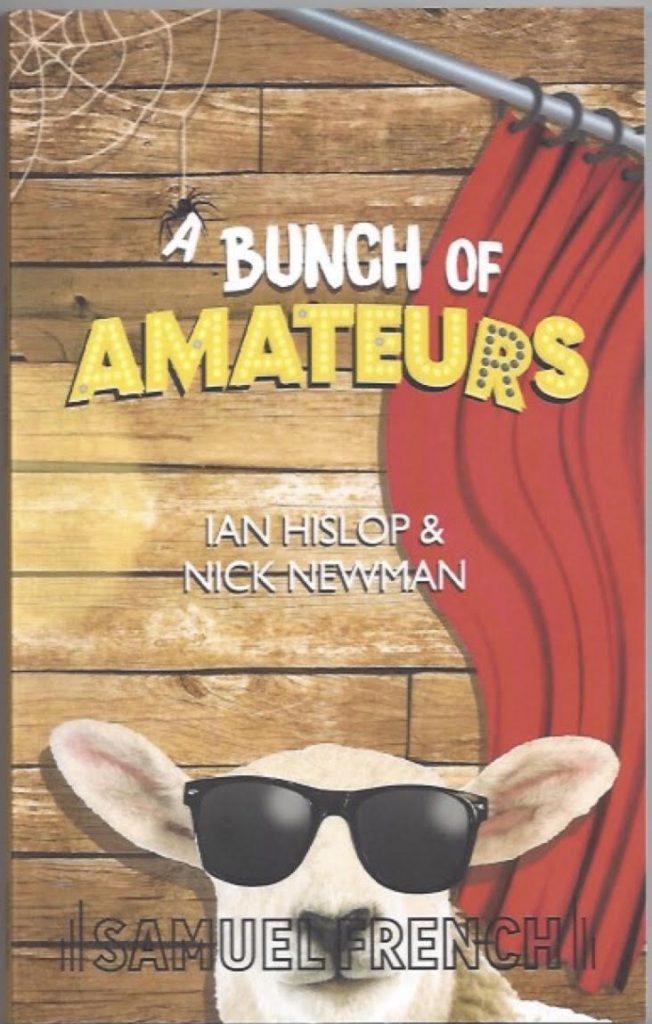 Directed by Richard Wright
Produced by Roo Kapadia
Keen to boost his flagging career, fading Hollywood action hero Jefferson Steele arrives in England to play King Lear in Stratford – only to find that this is not the birthplace of the Bard, but a sleepy Suffolk village. And instead of Kenneth Branagh and Dame Judi Dench, the cast are a bunch of amateurs trying to save the theatre from developers. Jefferson's monstrous ego, vanity and insecurity are tested to the limit by the enthusiastic am-dram thespians. As acting worlds collide and Jefferson's career implodes, he discovers some truths about himself – along with his inner Lear
"Terrific comedy packed with killer comic dialogue….plenty of twists and turns" What'sOnStage
"Deliciously stuffed with Shakespeare…a laugh-a-minute" **** – Mail on Sunday
To be performed at The Merlin Theatre 25th, 26th and 27th April 2024
We shall be looking for a cast of 4 females and 3 males
Audition Dates to be announced soon. 
Character Descriptions:
Jefferson Steel          a fading Hollywood star who is arrogant, insecure , brash, gauche, Demanding, vulnerable and ultimately aware of his own absurdity.     Somewhere between 40 and 60. He has an American accent, but the geographical root of that is unimportant.
Dorothy Nettle          director of the Stratford players and the moving force behind keeping the theatre alive. Her patient and accommodating mannerconceals her inner steel.  Articulate and intelligent. 35 – 55
Jessica Steele          Jefferson's daughter, who has been neglected by her Hollywood star father and now wants to make him pay for it. Indeterminate American accent (but obviously not dissimilar to that of her father)   17 – 22
Nigel Dewbury       solicitor and leading light of the Stratford players. Pompous, stuck up and self regarding, he believes he is the star of the theatre, and should play all the leading roles. He also fancies his romantic chances with Dorothy. Probably 45 – 60.
Mary Plunkett       owner of the Rectory bed and breakfast. Jolly, generous and an unashamedly adoring Jefferson Steel fan, although somewhat confused about which roles he played in his films, and how keen he is on her. 40 – 60
Dennis Dobbins       handyman and village Mr Fixit. Avuncular though slightly dull, Dennis is starstruck by Jefferson and fancies heading up his entourage of one. 30 – 55.
Lauren Bell     marketing executive, former physiotherapist and the sponsor's wife. Passionate about the arts and smarter than her husband  allows her to be. 30 – 45
For further information, please contact
Richard Wright:
richardwrightwells@btinternet.com
Listen to writers Ian Hislop and Nick Newman talk about this hilarious play here: