Current Production
---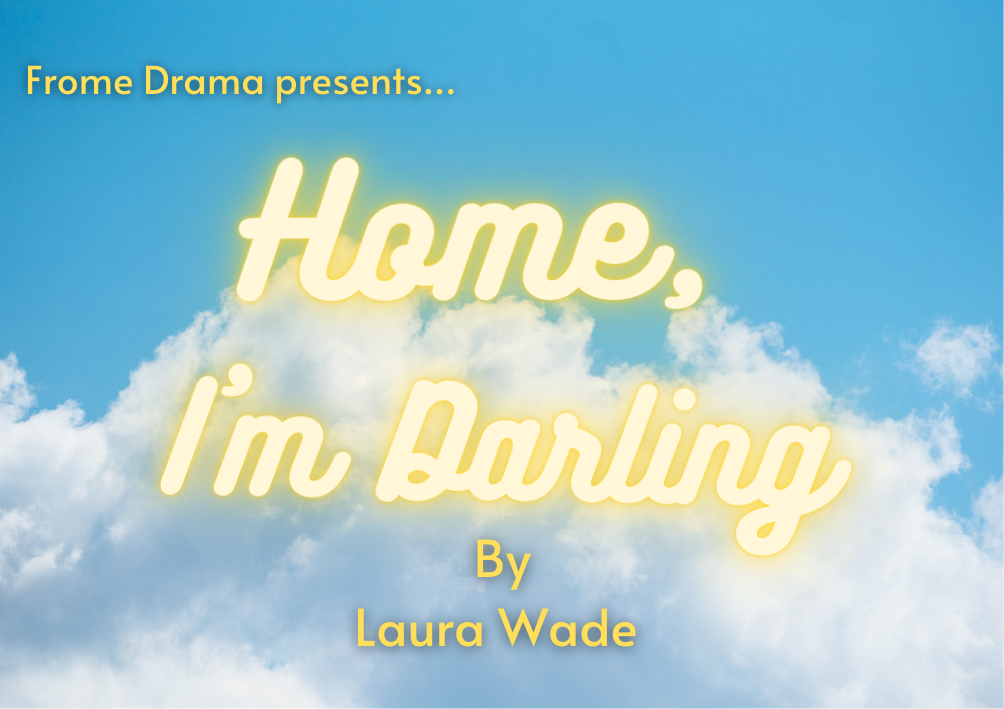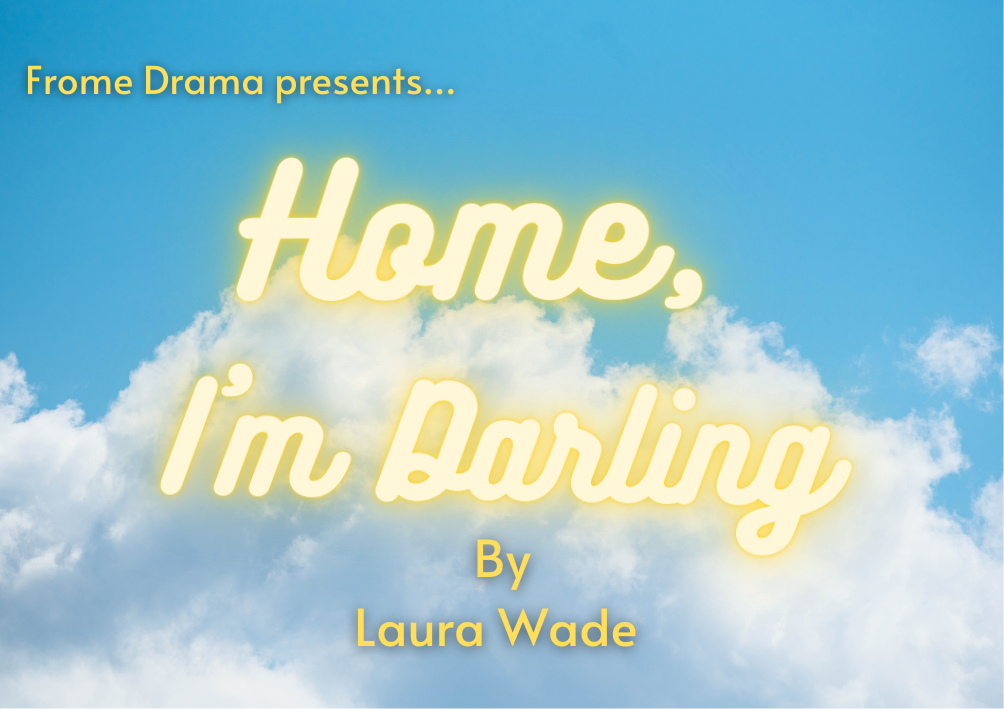 Home I'm Darling
by Laura Wade
Home, I'm Darling
How happily married are the happily married?
Every couple needs a little fantasy to keep their marriage sparkling. But behind the gingham curtains, things start to unravel, and being a domestic goddess is not as easy as it seems.
Our new season kicks off with Laura Wade's 2019 Olivier Award-winning comedy about nostalgia and celebrating the present.
Judy Martin is determined to create the perfect 1950s home. But can the perfect housewife's marriage survive in the 2010s?
A sell out at the National Theatre, with a subsequent successful transfer to the West End, Frome Drama is proud to produce the first amateur production of this contemporary gem.
It's fizzing full of Old Fashioneds, lively Lindy Hop and the charm of a chiffon layer cake, but this sparkling production is not afraid to take a bite out of gender politics and relationships.
Home I'm Darling is Directed by Jo Chivers and Produced by Angela Fairgrieve

Set design by Geoff Hunt

Cast:

Judy – Noelle Grierson

Johnny – James Weston

Marcus – Richard Thomas

Sylvia – Ruth Kapadia

Alex – Tabitha Bradley
We are seeking authentic vintage props ( especially a 1950s style refrigerator) costumes and accessories. We would love to hear from you if you can help?
It's not too late to be part of this fun show as we are still looking
for crew and help backstage
You can contact the Home Team at:FDCHome23@outlook.com
Home I'm Darling will be performed at The Merlin Theatre, Bath Road, Frome30th March to 1st April .
Tickets from £10 available at the Merlin box office or website  
This amateur production of "Home, I'm Darling" is presented by arrangement with Concord Theatricals Ltd. on behalf of Samuel French Ltd. www.concordtheatricals.co.uk