Current Production
---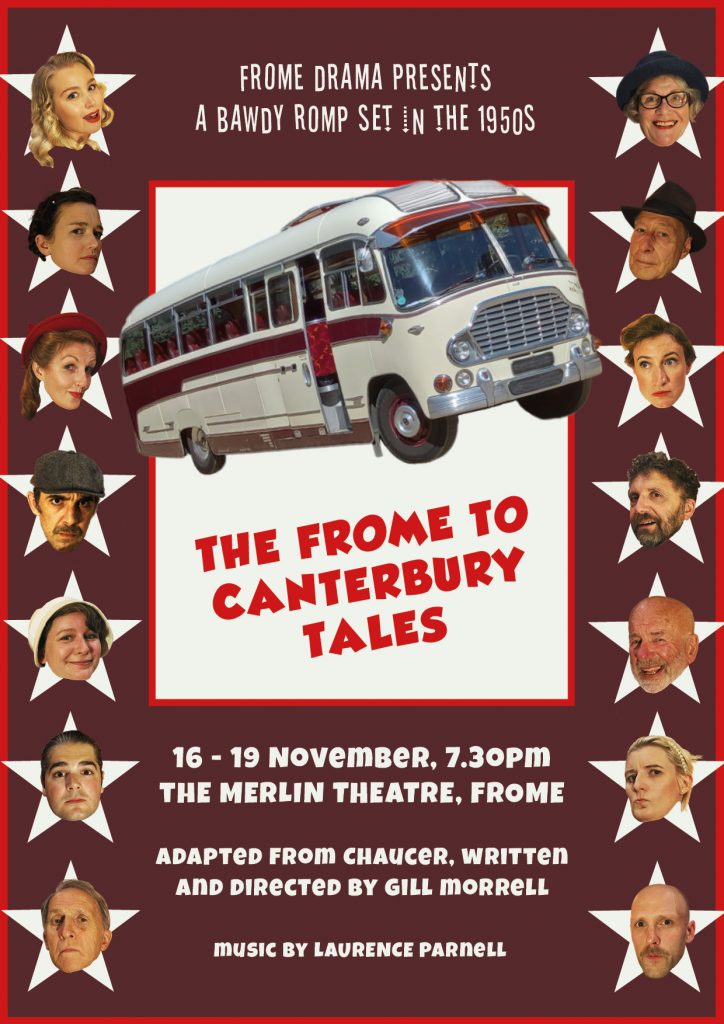 Frome To Canterbury Tales
by Gill Morrell
A new adaptation of Chaucer's Canterbury Tales, written and directed by Gill Morrell
Chaucer's vivid characters, the story of their pilgrimage, and the gripping and often raunchy tales they tell on their way, are updated to the early 1950s in this new and original adaptation of 'The Canterbury Tales', full of life, energy and humour.
A mystery bus tour has attracted a disparate collection of travellers, all based on Chaucer's pilgrims, and all with their own reasons to want three days away from Frome. Bus driver Geoff Chaucer and pub landlady Gwen Host suggest they all take turns to tell stories to enliven the lunch stops and evening camps, and so the fun begins…
Written and directed by Gill Morrell with original music by Laurence Parnell, and conceived to celebrate Frome Drama's 70th anniversary, the tales – visual, entertaining and often very funny – are acted out by the travellers, whose own lives, ambitions and faults are also revealed as the play progresses.
Merlin Theatre Frome. Tickets £12 from the Merlin Box Office