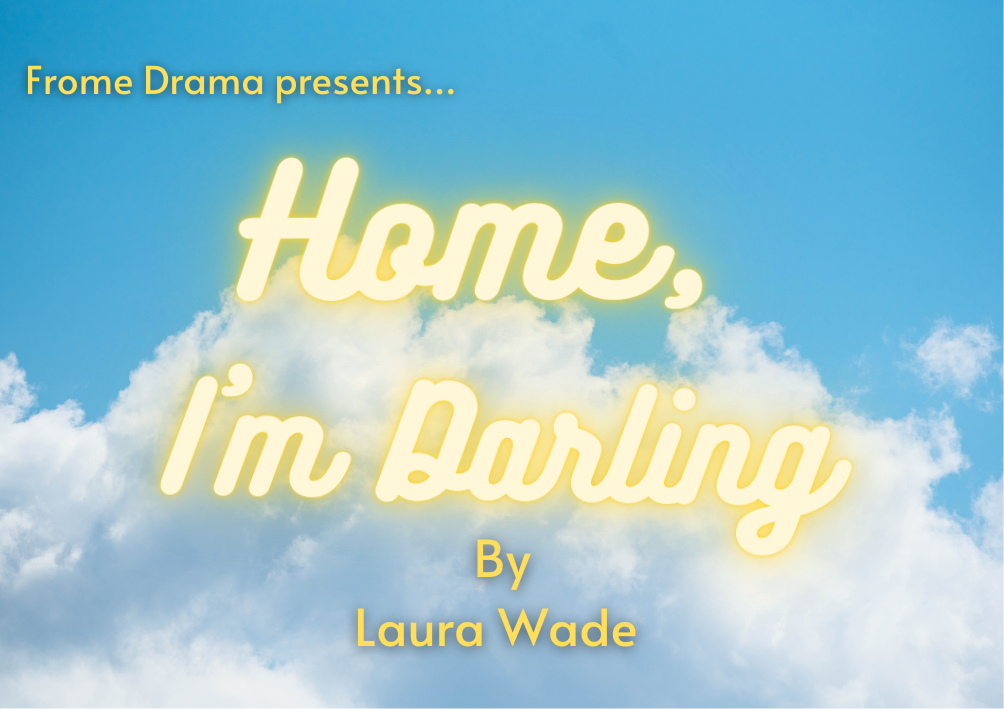 And we have a fantastic cast lined up for this excellent play! Many thanks to all who came to the auditions. We love seeing new faces especially and hope that if you weren't successful this time you will still be able to join us for play readings and future auditions.
The quality of auditions was really high and we had a hard time deliberating so well done to those cast. Here's the line up

Judy – Noelle Grierson
Johnny – James Weston
Fran – Becki Bradley
Marcus – Richard Thomas
Sylvia – Ruth Kapadia
Alex – Tabitha Bradley
Laura Wade's 2018 Olivier Award winning play, Home I'm Darling, was a huge hit at The National before transferring to the West End and a subsequent UK tour. This sharp comedy explores the gender divide and the difficulties that can ensue during the quest for achieving a "perfect" life. Kathryn Parkinson garnered huge praise for her role as Judy, a modern day housewife who hankers after the gingham tinted nostalgia of the fifties. The story is rich with interesting sub plots, astute humour and social commentary. What is especially exciting is the licence has only just become available for amateur performances and Frome Drama will be one of the first to present it.
Fresh from the success of her her Frome directorial debut-the Festival piece "Silence" by Moira Buffini-Jo Chivers will be directing. Jo may be new to Frome but has directed previously in London and is trained as an actor. She knows it will be a challenge to create the beautiful 1950's set, which is very much integral to this piece, but has faith in the incredible skills and talent we have in the town . Jo is very keen to hear from anyone with set design experience who may be happy to collaborate with her to create a set to be proud of . In fact she is already planning a social event to welcome current and new members to join her on this ambitious project. We are also on the look out for any authentic 1950s vintage costume pieces and props. Excitement is brimming for this fabulous play.

Performances are 30th March to 1st April at the Merlin Theatre and you can get tickets from the Merlin box office.